Professional, flexible team players. We have decades of experience in the telecommunications industry. Excellent support is all about teamwork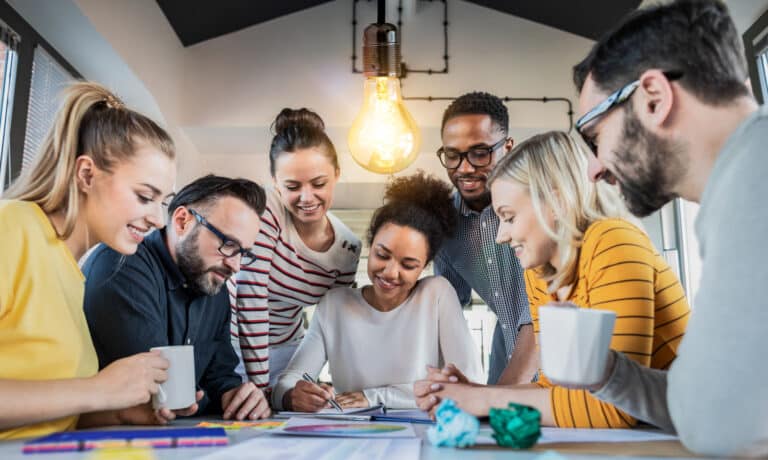 We've been supporting you as a reliable telecommunications service provider and systems integrator for over 20 years.
The requirements placed on a company's management systems are growing all the time. Our systems are certified to ISO standards.
We plan and implement powerful, flexible networks for service providers and operators of critical infrastructure, such as utilties. We start with project planning and move on to integration and deployment, as well as maintenance and operation of complex transmission networks.
When selecting systems, we rely on collaborations with globally leading manufacturers in the industry.
We also offer our customers training geared to the system concerned, as well as a tailormade service concept. Telephone service round the clock, on-site service, express shipments of spare parts, remote diagnosis and services specific to the system, such as operational support and managed services, are just some of the features the concept includes.
Our technicians and service engineers are well trained and have years of experience. Because our employees are so skilled, we can provide all the options required, from planning to installation, systems integration and setting up services, to 24-hour support.
Quante Netzwerke GmbH, a wholly owned subsidiary of Quante AG, was founded in 1998.
In 2000, Quante AG was taken over by 3M (Minnesota Mining & Manufacturing Co), a US multi-technology corporation with operations worldwide.
The company was still called Quante Netzwerke GmbH until 2010. From then on, the company continued to offer its robust service package as 3M Services GmbH at the site in Hanover, Germany.
Since 3M's Communications Markets Division was sold to Corning, Inc., the company has been called Corning Services GmbH, a wholly owned subsidiary of Corning Optical Communications GmbH & Co. KG, since December 2018.
Syserso Networks has belonged to Chequers Capital, an investment company focusing on continental Europe, since 1 July 2021.
Quality management: since 1999, currently compliant with ISO9001-2015

Occupational safety: since 2010, currently compliant with ISO 45001-2018

Information security: since 2020, currently compliant with ISO27001-2017

Depending on the area they work in and service-provision role, Syserso Networks employees are inspected by:

the Federal Ministry for Economic Affairs and Climate Action (BMWi) or for compliance with the German Security Clearance Act (SÜG, article 1 paragraph 2 Ü1 [standard check] or paragraph 4 Ü2 [advanced check including sabotage protection])

the Federal Minstry of the Interior and Community (BMI) pursuant to article 2, paragraph 1, of the Act on Restrictions on the Secrecy of Mail, Post and Telecommunications (G10 classified information/protection from espionage)