Merging voice and data networks into one IP network is already underway. The increasingly steep demand for bandwidth, more stringent security requirements and tumbling prices for data services are forcing network operators, such as city or regional carriers, as well as energy utilities, to improve their transport networks. The technology chosen and therefore, ultimately, the investment and operating costs, govern how efficiently carriers can operate their networks.
Carrier Ethernet transport
Carrier Ethernet transport technologies create an environment where Ethernet data can be transmitted outside the local area network in the quality required.
Optical transport (OTN/DWDM)
Powerful optical transport with CWDM, DWDM and OTN technology.
Separating hardware and applications by
virtualising functions and applications.
Carrier Ethernet transport
The technology in the much cheaper standard Ethernet components sometimes quickly reaches its limits when critical runtime- or quality-of-service (QOS) options, such as voice, fixed data connections, video streaming, or high bit-rate Ethernet services for campus solutions are also transmitted.
As soon as verifiable quality agreements are concluded, standard Ethernet systems' QoS characteristics are often inadequate when it comes to operating carrier networks. In this case, a carrier Ethernet network is required that can provide standardised traffic management, connectivity fault management, service performance, TDM support, bandwidth profiles and switching times of less than 50 ms. Scalability to 10G/25G/100G/200G services must also be possible.
Optical transport (OTN/DWDM)
WDM technology has vastly improved the performance of existing optical fibre connections. In addition to multiple use of the optical transmission spectrum, WDM systems offer an increase in transmission bandwidth and signal range on optical fibre connections in wide-area networks, data centre interconnections and in metro/regional backbones.
This enables transport of Ethernet and storage data packets as well as SDH/SONET and native video and radio signals at up to 600 Gbit/s per wavelength and distances of up to 2500 km. OTN features, such as forward error correction (FEC), ensure flawless and manageable transport of data. Passive P2P solutions with 8 CWDM (coarse) wavelengths all the way to fully meshed, manageable DWDM (dense) systems of up to 128 wavelengths are possible as network structures. Optional AES-256 encryption per wavelength also ensures high-grade protection from wiretapping and unauthorised data streaming.
Optical networks are becoming more and more flexible and powerful
Using software-configurable components such as reconfigurable optical add/drop multiplexers (ROADMs) and optical cross connects (OXCs) increases network availability and resource utilisation. Effective multi-layer service transport, such as MPLS-TP or carrier Ethernet, is also possible. This benefits both network operators and their customers in terms of operations. The minimal space required and power loss of under 1 W/GbE are further strengths of photonic networks made of WDM and OTN components. As a result, they comply with the green IT initiatives instigated by ICT companies and local authorities.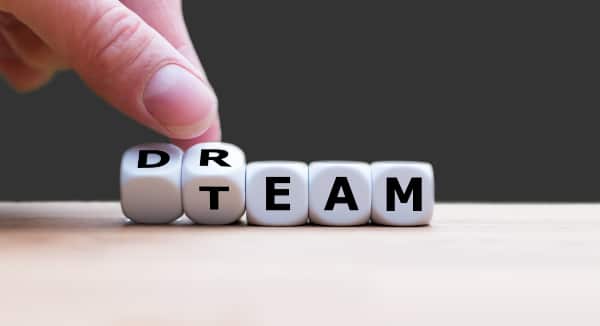 In the past, monolithic equipment, made for a particular function, defined telecommunications networks. Both the hardware and the software usually came from one single manufacturer and could only be used for a particular defined function. And the costs of this equipment were attuned to this functionality.
Network function virtualisation (NFV)
In the case of NFV, network functions such as routing, switching, firewalls, SD-WAN, and gateway functionality are installed on standardised hardware as required. The applications can be provided by different manufacturers. A central network management system (orchestrator) manages the applications, their distribution and operation of the hardware concerned.
Disaggregation
Disaggregation means that the firmware/software, and hardware comes from different manufacturers. Particularly in the case of complex network components like routers, broadband network gateways or aggregation switches, there's a marked trend towards disaggregation. Network operators benefit because functionalities (software), which they require, can be added to powerful hardware. Furthermore, this functionality can also be used on various hardware platforms belonging to different manufacturers.